While this list is not exhaustive it does provide a diverse selection of our efforts to help clients find success with their websites:
Investigative Reporting Workshop (IRW) at the American University School of Communication
Design
Front-end Development
Consultation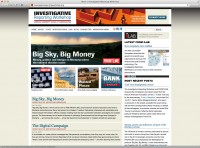 JustPixels.com was asked to participate in a massive redesign of this news-based website to facilitate recent growth in their online presence. Our participation continues, helping IRW solve problems with the publishing workflow, enhanced visual design to improve user experience and participation in research-and-development of new methods of publishing data-mining reports. Currently we are consulting on their effort to create a more robust experience for the mobile audience.
http://investigativereportingworkshop.org/
The InTowner
Design
Front-end Development
Consultation
Maintenance and Website Management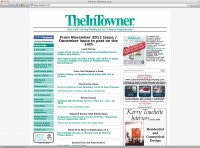 We have worked with The InTowner since 2004, first with diagnosing and fixing chronic problems with their old publishing system and website and, more recently, with the re-launch of their site built on the WordPress platform. Our consultation and development efforts continue to help The InTowner transition from a print publication to an entirely online publication as we perform maintenance and management tasks for the website.
http://www.intowner.com/
U.S. Ambassador James C. Hormel
Design
Front-end Development
Consultation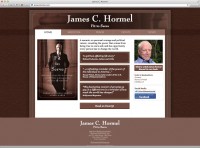 Consulted, designed and developed a website for a new book by the Ambassador, "Fit to Serve". The website was created to support the book's release and ongoing promotional tour. The site was designed to be flexible enough to live for years to come as a resource for information about Ambassador Hormel and his continued work.
http://jameschormel.com/
Credit Union Mortgage Association
Design
Front-end Development
Consultation
Maintenance and Website Management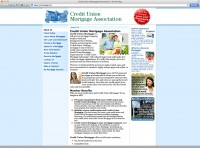 JustPixels.com has been maintaining and managing their website for years. We began as consultants to help remedy website misbehavior and expanded this effort into a complete redesign. Our efforts with CUMA include website enhancements, online marketing efforts, secure online applications, Salesforce integration for lead generation, developing online resources for dozens of partner credit unions and assuring a useful and enjoyable experience for their multiple audience segments.
http://www.cumortgage.net/
Design Blitz SF
Consultation
WordPress Custom Theme Modification
Maintenance and Website Management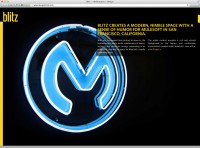 We consulted in-concert with Group D Communications to help Design Blitz diagnose and remedy problems with their website that is using a highly customized WordPress theme. The effort continues and has expanded to a modest redesign to help the website better meet the business needs of Design Blitz. The JustPixels crew worked with GDC to investigate solutions, test them and make recommendations to the client.
http://designblitzsf.com/
Occoquan Boat Club
Front-end Development
Custom WordPress Theme
Consultation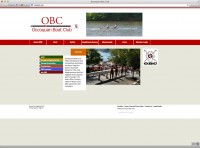 JustPixels.com consulted with the OBC and developed the redesigned RowOBC.org website based on a visual design provided by the organization. The website is a highly customized theme built on the WordPress content management system. This custom theme employs an extremely complex information architecture to support the color-coding and unique appearance of each major section of the website.
http://rowobc.org/
Kronos Quartet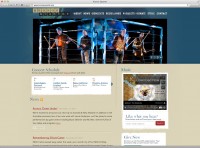 Working in-concert with Group D Communications in San Francisco, we worked with the Kronos IT team to identify broken areas of their website and provide functional remedies to help the site better support their business needs.
http://www.kronosquartet.org/
City Fields Foundation
Visual Design Modification
Front-end Development
Consultation
Maintenance and Website Management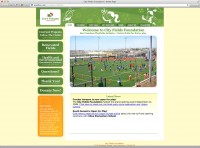 JustPixels.com created this website in-concert with Group D Communications in San Francisco. The City Fields Foundation is a non-profit organization founded by the Fisher family of San Francisco – founders of The Gap retail chain – to address the shortage of athletic fields in their city and help young, local athletes enjoy more time on good-quality, usable athletic fields. Our task was to help them launch their first website that included modification of existing graphic design into a functional final website. We continued a relationship for many years with the City Fields Foundation to maintain content on the website. Our work on this website was in-concert with Group D Communications in San Francisco. Review our prototype for the City Fields website:
http://pixelfiles.com/examples/cityfields/
Packaging Machinery Manufacturers Institute
Visual Design
Front-end Development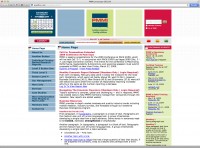 This was primarily a website redesign effort working in-concert with TechRiver.net who deployed their Streamline content management system for the PMMI.org website. The focus of our effort was on the user experience and visual design of the new website. PMMI had recently launched a new marketing campaign and desired their website to reflect the visual design of the print collateral. While the PMMI.org website was more recently redesigned, you can view a single-page prototype that we created here:
http://pixelfiles.com/examples/pmmi/
ALIS, Inc.
Visual Design
Front-end Development
Consultation
Maintenance and Website Management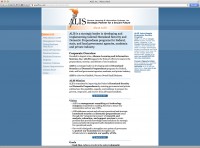 After numerous false-starts over three years with in-house efforts to launch a website, ALIS contacted JustPixels.com to provide expertise for the design and development of their new website. Their goals were clear and simple: Explain who ALIS was, what they did and who was in the organization. The website had to be quick to load, friendly to mobile devices, and easy to navigate without looking like it cost tens of thousands of dollars. They wanted to project an image of a legitimate provider of training and consulting to local governments without the excessive flash of large contractors. A prototype of our original work can be seen here:
http://pixelfiles.com/examples/alis/
In Development
These website projects are currently in-progress. While we don't have web pages available for viewing you may find the scope of work interesting:
DrinkSkool (BAR)
Front-end Development
Visual Design
Consultation
JustPixels.com is working in-concert with ZenArts Design Studio to create a new website for Doug Frost of the internationally renowned Beverage Alcohol Resource (BAR) Education Program (they call themselves "The BAR Guys").They call DrinkSkool "a step-by-step online resource for cocktail creation and mixology methods where students learn (make and) drink delicious." Our contributions to the project include designing a custom, online tutoring system built entirely on the WordPress platform. We are also providing consultation for online membership tools to track student progress and final examination results. Our guidance has been requested for ideas and solutions for marketing and promotion of the website.
Some of Our Clients
Not all, but this is a bunch of the clients that we have helped over the years:
America's Most Wanted
American Express
AOL
Apple Computer
The American Society of Cytopathology
BAR – Beverage Alcohol Resource
Betty Crocker
Black Cannon Accounting
Bone & Joint Specialists of Winchester
CACI Production Group
The Capital Centre
The Carney Foundation
CathSim
Caulfield, Ricks & Associates
City Fields Foundation
CNN
Commonwealth Homeland Security Foundation (CHSF)
Compaq
Credit Union Mortgage Association
design Blitz SF
Discovery Channel
Dogwood Development Group.
Eastern Airlines
Enteractive
FAS.research
Fog Horn Realty
Fox
General Mills
The Gleason Group, Inc.
Golden Traditions
Group D Communications
Habitat for Humanity
Harley Davidson
HBO
Health Nuts Media
Heritage Capital Resources
IGDA – International Game Designers Association
Infinity Promotions, Inc.
Innovative Photonics
InPhonet
The InTowner
The Investigative Reporting Workshop (AU School of Communication)
The Kauffman Group, Inc.
Kernstown Commons
Kraft
The Kronos Quartet
LA Boxing NOVA
The Learning Channel (TLC)
Lovitt & Hannan, Inc.
MediaBarn, Inc.
Messiah United Methodist Church
Mike Garcia Construction
National Geographic
National Institutes of Health (NIH)
NBC
NFL
Occoquan Boat Club
Oxygen network
The Paris Kitchen
Pepsi
PetsWelcome.com
Pfizer
Philips
Proxicom
Real Simple magazine
Rhein Tech Laboratories
Richie Sambora
Simon & Schuster Interactive
Slam Gate Productions
Smithsonian Institution
Snyder Baseball
Solem and Associates, Inc.
Spectre Group International
Sports Illustrated
Staton Hughes
TechRiver
Telluride Wine Festival
Time Life Books
Time Magazine
Time Warner
Village Center at Belmont Greene
Vision III Imaging
Warner Brothers
Washington Capitols
Washington Wizards (formerly Bullets)
Washingtonian magazine
W.M. Foley Construction
WRC Channel 4 (NBC affiliate in Washington, DC)
XM Satellite Radio
Yahoo!
Young Life Fairfax